Part of an ongoing series from Apple, iTunes Originals regularly featured a spotlight on a specific artist, featuring interview excerpts, original songs, and acoustic versions of their songs.
Toward the end of 2005, Liz Phair was featured with her own set of iTunes Originals. The set included seven acoustic performances, five songs selected from her recorded albums, and ten different interludes of Phair discussing various topics relating to her music.
As of 2021, this set can still be downloaded or streamed from Apple Music (formerly iTunes)
---
iTunes Originals: Liz Phair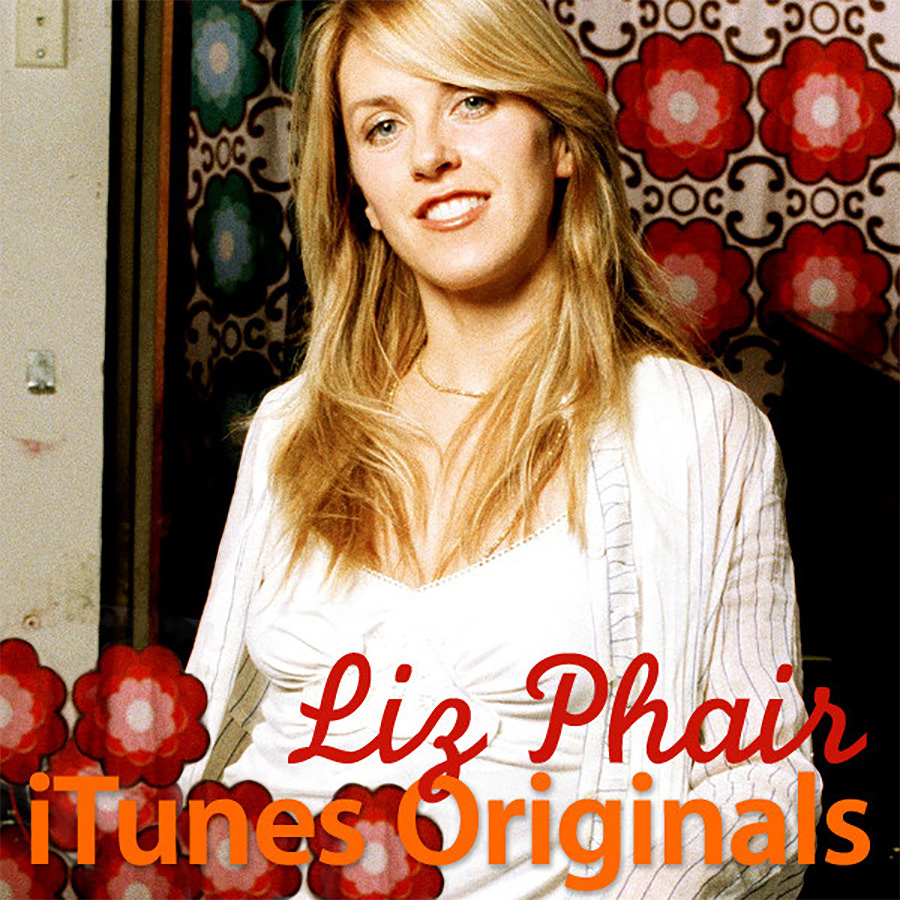 Released: November 22, 2005
Label: Capitol Records
Format: Digital (AAC)
Country: US
Availability: Common

Tracks 4, 6 and 8 taken from Exile in Guyville.
Tracks 10 taken from Whip-Smart.
Tracks 11 and 13 originally from whitechocolatespaceegg.
Track 15 and 19 taken from Liz Phair.
Tracks 2, 21 and 23 taken from Somebody's Miracle.


Interludes marked in bold.
| No. | Title | Length |
| --- | --- | --- |
| 01. | iTunes Originals | 0:08 |
| 02. | Everything to Me (iTunes Originals Version) | 3:24 |
| 03. | An Unlikely Rock Star | 1:15 |
| 04. | Never Said (iTunes Originals Version) | 3:10 |
| 05. | The Catalyst for the Girlysound Tapes | 2:46 |
| 06. | Gunshy | 3:15 |
| 07. | Adopting My Own Identity | 1:03 |
| 08. | Canary | 3:20 |
| 09. | A Playful Expression | 1:01 |
| 10. | Supernova (iTunes Originals Version) | 2:37 |
| 11. | Uncle Alvarez (iTunes Originals Version) | 3:39 |
| 12. | I Kinda Became a Housewife | 2:13 |
| 13. | Headache (iTunes Originals Version) | 2:19 |
| 14. | A New Chapter | 1:44 |
| 15. | Extraordinary | 3:24 |
| 16. | A Pre-Write | 1:02 |
| 17. | Why Can't I? (iTunes Originals Version) | 3:44 |
| 18. | A Very Personal Song | 0:52 |
| 19. | Little Digger | 3:35 |
| 20. | What I Was Striving For | 2:02 |
| 21. | Somebody's Miracle (iTunes Originals Version) | 4:05 |
| 22. | The Best Stuff | 0:32 |
| 23. | Table for One | 4:11 |
---