"Good Side" was the first single from Phair's seventh album, Soberish.
Released to digital platforms in late 2019, "Good Side" reunited her with producer Brad Wood, marking the first time in twenty years that the pair recorded new music together.
On how the two decided to work again, Phair told Stereogum, "I think the comprehensive and gorgeous reissue of my first record plus the Girly-Sound track made me nostalgic for the old days—thinking about the mindset we had when were just starting out. I think I was curious to see what kind of music Brad and I (and Casey) would make now, on the other side of our careers."
Well received by both fans and critics, "Good Side" bolstered the anticipation of Phair's upcoming album and Wood's return as her producer, as theirs is a partnership that was always seen as a winning combination. The single's release was to hold fans over until March 2020's planned release of Soberish, but the COVID-19 pandemic halted the album's release and the subsequent tour.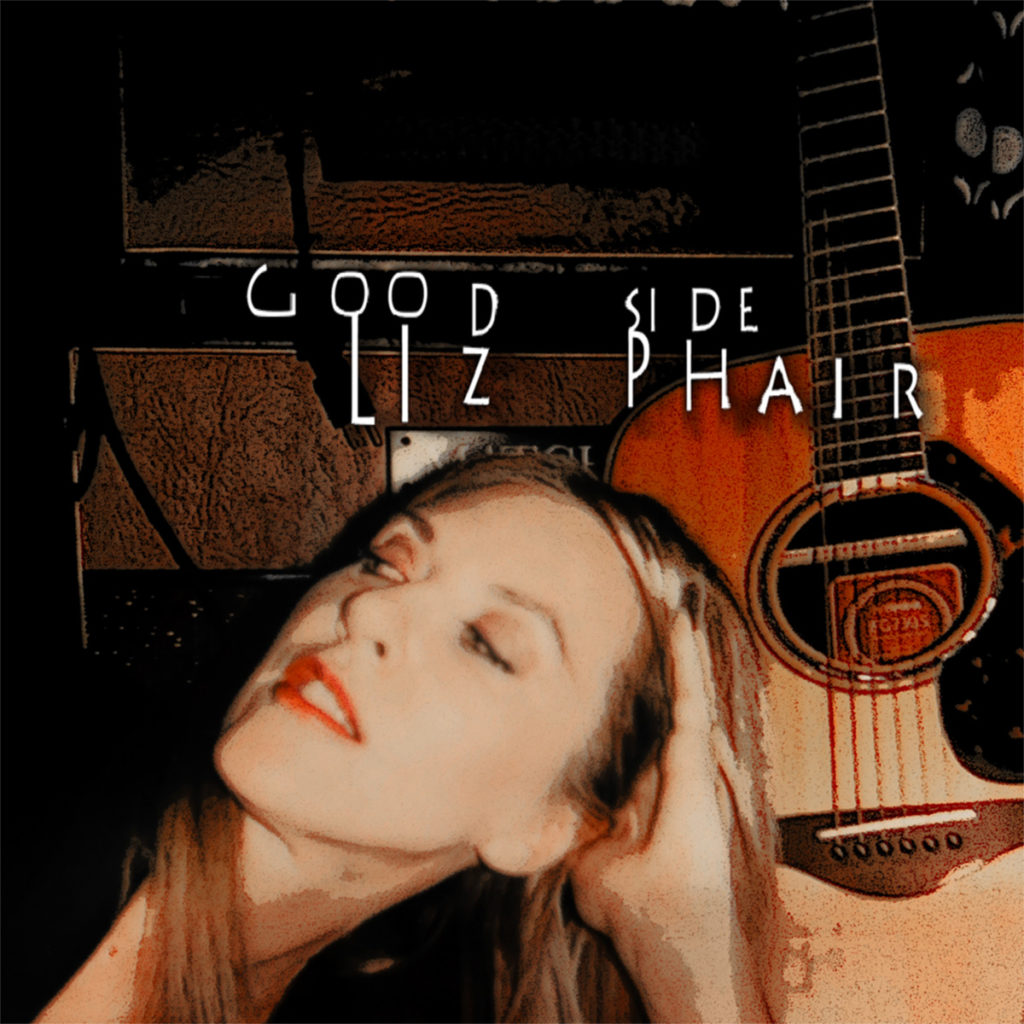 Released: October 8, 2019
Label: Chrysalis Records
Format: Digital
Country: US
Availability: Common
Written by Liz Phair
| No. | Title | Length |
| --- | --- | --- |
| 01. | Good Side | 2:54 |
Video
Although no official video was created for "Good Side," Phair did perform it on a few television and radio shows, including WFUV Public Radio.

Recorded: October 10, 2019
Host: Kara Manning
Cameras: Kay Kurkierewicz and Thomas Koenig
Editor: Thomas Koenig and Kay Kurkierewicz
Lyrics
There's so many ways to fuck up a life
I try to be original
Done plenty more wrong than I ever did right
Still, I'm not a criminal
If I wanted to make this last even longer
I'd do what I did, only sweeter and stronger
But that wouldn't stop my true nature from showing up
Eventually
When you think back on us, I don't want you to feel bad
Gonna leave you with my good side
Gonna leave you with my good side
Gonna leave you with my good side
So I'm not calling or coming to the party
Thinking up ways to make you want me
I like what we had and that's as good as it gets
If we say goodbye now and that's how we part
It'll never be sad and we'll finish what we started
And we won't have regrets
I'm gonna leave you with my good side
I'm gonna leave you with my good side
I'm gonna leave you with my good side

(Why does the chicken cross the road?
'Cause it wants to dig a Brad Pitt.)
When you think back on us
I don't want you to feel bad
You'll find in due time, you're going to miss what we had
Gonna leave you with
Gonna leave you with
Gonna leave you with my good side
Gonna leave you with my good side
You're gonna miss me and my blue eyes
You're gonna leave me with your good side
Related Releases
---