By OK! Staff
OK! Entertainment, May 29, 2021
---
Liz Phair shook things up with Exile in Guyville — her brash, profane and wildly influential 1993 debut album that established her as the scrappy new queen of indie rock.
But the cloistered, male-dominated industry wasn't always comfortable with Phair's in-your-face persona, leading to business clashes with record execs that sidelined her career.
Now, the singer, 54, is back with her first original album in 11 years, Soberish, in which she explores her musical roots and reflects on her personal journey.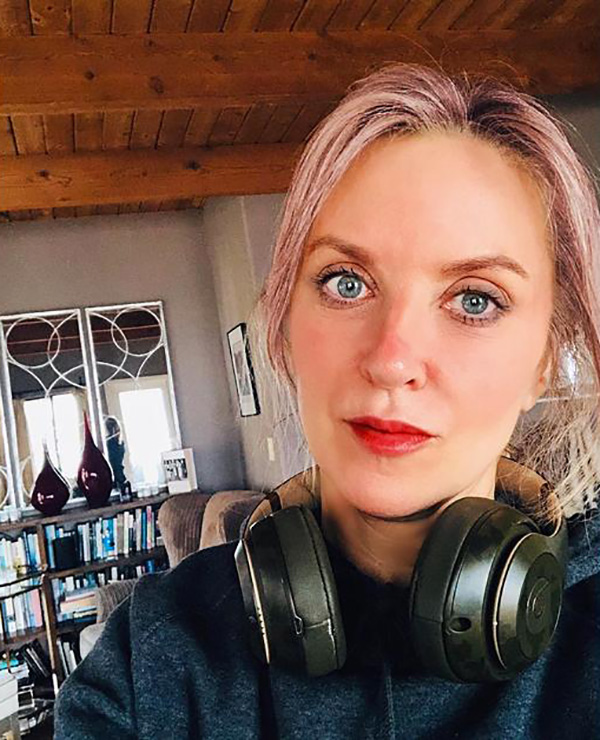 "I wanted to evoke the past but also the future, and I wanted to create a totally fresh product that was stretching me toward a new sound," she says. "It was a hard needle to thread."
Phair, who's mom to son Nick, 24, with ex-hubby Jim Staskauskas, dishes about her new music and the hard-won wisdom that comes with age.
It's been 11 years since your last record. Why the long absence?
I switched to scoring television when my son was in school so that I would be at home and not out touring. Then he went out to college and I started to get my career going again. It was really just life timing. But I was also inspired by how many female artists had sprung up. If you think of Exile in Guyville, it felt like Girlville happened in that interim. So I felt like I was moving back into a better environment.
Can you explain the title, Soberish?
I felt very "soberish" because it was a difficult year with so many things going wrong and layer after layer of unsafe, unpredictable conditions.
I also felt the name could be interpreted to mean things that we do to avoid direct reality — not just substance use, but all the different ways we can exist in denial and in escapism.
If you're using any trick or habit to keep from having to confront truth and reality head-on, you're probably "soberish," you know?
Did you use any of those tricks?
I live my life mostly sober. And then when I'm not sober, I don't feel ashamed or bad because I keep the baseline OK. When I do go into those states, I feel connected to my humanness and my sort of oceanic oneness with the world. So for me, keeping a balance is helpful.
The album has songs about romances gone bad. Does that reflect where you are now?
Kind of. I'm a complicated person and I don't couple up easily. So there are a lot of starts and stops in my relationships, and sometimes I'm not the victim but the one with the shiv.
I think I'm at that stage where you kind of have a halfway decent life and it takes a lot for you to want to change that. I wish I were younger and knew less. It would make it easier to fall in love more.
You're going to be touring with Alanis Morissette. Are you looking forward to being on the road?
I actually like touring. I love traveling, and when I have a great band, I love performing.
So, would you say the pioneering, boundary-pushing Liz Phair is back?
I think the professional mommy has left the building. Creativity is a fluid, ever-changing medium. It's like mercury: If you try to box it in one place, it's going to slip out. I feel like myself again — and that sense of pushing boundaries, of having too much imagination and of being the emotional cartographer? That person's back.
---
Featured Image: @lizphairofficial