By Cat Woods | Guitar.com
October 12, 2023
---
Thirty years since its release, Liz Phair's Exile In Guyville still stuns. Imagine it: Phair is an upstart young singer-songwriter with a handful of home-recorded cassette tapes under the name Girly-Sound, living with her parents after going broke in San Francisco. Then, one day she FedExes one of those cassettes into the right hands at Matador Records, and receives a single album contract via fax in return.
If that seems like that's too good to be true, it's not even the whole story. Upon receiving the contract, Phair considers her options and poses a jaw-dropping prospect to her producer, Brad Wood (who would go on to work with Placebo, Veruca Salt, Smashing Pumpkins and many others). What if they recorded a double-album, like the Rolling Stones' Exile on Main St.? And what if, because it's technically two albums they're making, they write back to Matador and ask for double the money?
Somehow, that audacious move paid off. Matador agreed, duly dropping $5,000 on what would become Exile In Guyville – Phair's debut record and still her defining artistic statement. It sold half a million copies for Matador, and even earned the No 56 slot on Rolling Stone's 2020 edition of the 500 Greatest Albums of All Time.
The extra cash was also enough to convince Wood to work with Phair around his pre-scheduled sessions. On afternoons and evenings, he'd call Phair in to record and she — jobless at the time — would dash to the studio and put down her guitar part to a click track, drum machine or loop, as a basis for the entirety of each track.
She was aided in this endeavour by lead guitarist Casey Rice who had classic sideman charisma, while Wood's traditional music school training informed the lush clarity of each song. He refused to layer, flood and distort everything – a paring back of 'noise' that fellow producers such as Rick Rubin and Sylvia Massy were also championing in albums for Tool, Beastie Boys, and Red Hot Chili Peppers at the time.
Phair, meanwhile, was the 25-year-old painter with a handful of songs under he belt when she made Exile… but it would kickstart her 30-year career as a celebrated musician, and change her life forever.
"My roommate John Henderson was the one who introduced me to Brad Wood," she recalls of her musical life before that fateful FedEx to Matador. "But he also ran an independent record label, Feel Good All Over. He'd heard my Girly-Sound cassettes, and said he wanted to do a record with me, so we started working with Brad because of him. Casey had already worked with Brad and was an engineer at Brad's studio already."
It feels like the sort of providence that bands are built around – you know a guy who knows a guy who knows a guy, etc, etc. And before you know it you have a label, a producer and a lead guitar player… but it wasn't to be.
"It was clear early on that John and I had very different ideas," Phair reflects. "We got on each other's nerves quickly, which might have been because we were living in the same place at the time, but those recording sessions stopped. There was six or seven months after that before I ran into Brad and he convinced me to record. He said, 'You should do the record', and I said, 'Well, I don't have a label. What's the very best label?' He said 'Matador', so I cold-called Matador."
Label Mate
Back in the early 90s, without a record label it was almost impossible to fund recording a proper album yourself, so Wood duly sent her Girly-Tapes cassette in hope and not much expectation.
In truth, Matador was itself something of an upstart itself at the time, having been founded in 1989 and quickly earning wide attention and significant sales by releasing Teenage Fanclub's debut record in North America in 1990. They were on the lookout for exciting new acts, and they clearly likes what they heard on that cassette.
Once she was in the studio, Phair embraced her lack of experience in the environment to learn from Wood and Rice, while sticking to her determined vision to make Exile In Guyville strictly according to her concept – a song-for-song response to Exile On Main St.
The guitar parts came first.
"That was a learning curve for me," she recalls. "Because I'd done four-track recordings so I knew how to track at a very basic level, but in a recording studio where you're confronted by these big speakers, you can hear everything about your take in super high-definition."
People were constantly dropping by the studio, too. Often, they were just in the neighbourhood. Still, Phair had to adapt to people coming and going throughout her sessions, which was a solid way to overcome her self-consciousness.
"Brad was really proud because he knew the songs were really good and he was working on the vocals really loud, and I wanted to die. But if you let that fear stop you it will stop you in every way, so I've always fought the fear," she recalls.
Still, that fear lingered and fuelled her determination to get involved with the creative decisions on tracking and production at every point. Surely, having recorded three Girly-Tapes, she knew she had the skills to make an album though?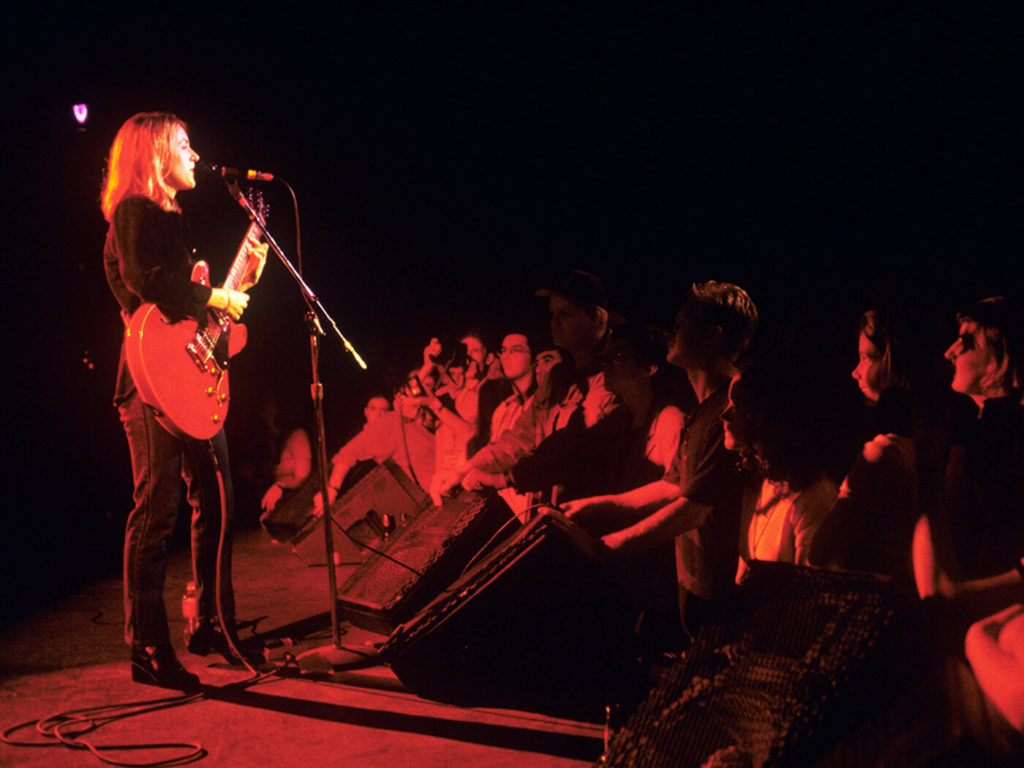 "I really didn't feel that way," she admits. "I felt like I'd jumped into a much bigger pool and needed to quickly find my legs. Being an artist my whole life, my biggest frustration is that I can hear what I want the record to be in my mind and then I have to wait to get there.
"[With Exile] I knew what it could be. I'd already made the template based on the Rolling Stones' album, I'd crafted the songs to be a response, so I'd done all the preparation work, but it was almost like going out into the field not knowing the sport totally. If you go in not knowing what you want, like the bass parts for example, it will be someone else's ideas. Brad and Casey came up with a lot of ideas, but it always felt like all of us in it together. I really hate when producers try to take it out of my hands. I don't want to feel generic. The weirdness about me is what makes that record good. If it was any less weird it wouldn't work."
The final decisions were always Phair's, then as now.
"It would always be 'that's how I want it, that's how it was' in the end," she reflects. "Brad and Casey were so talented, so it was always a pleasure to learn from them. I was very strict about the concept, and yet I was way open to us trying stuff. One you start building a track — I get excited just thinking about it! — you throw it out there and then you go, 'could you try it again? Could you try it again like this?' until you get there. I'd stand over Brad's shoulder and say 'leave that mistake in!' because still to this day, I'm worried he'll clean it up. Brad had a lot of jazz training, which I loved, and my guitar playing has a natural jazz feel because I make up chords and they end up sounding jazzy. He loved the sound on Exile In Guyville."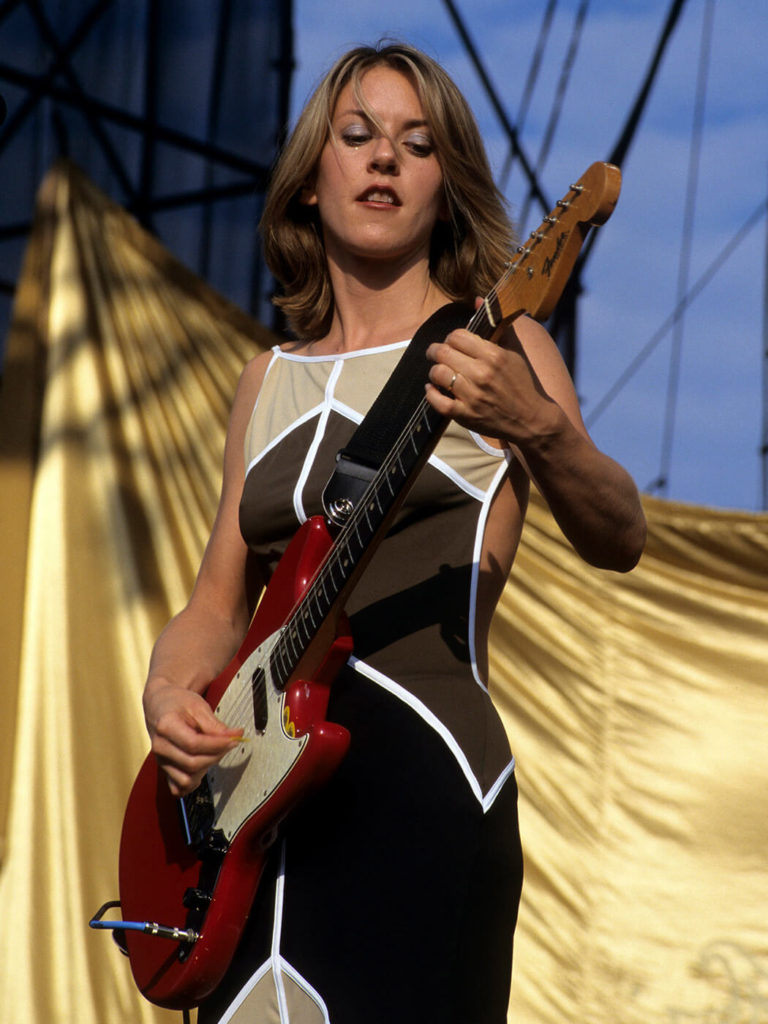 Friends and Enemies
While Casey brought the lead guitarist pizzazz, Phair didn't aspire to mimic that persona when it came down to adding her six-string contributions – in fact she sought to be the foil to his technique.
"Brad and I had more crossover than Casey and I at that time," says Phair. "Brad was Charlie Watts and Casey was Keith Richards. Casey had lead guitar skills that I didn't have and didn't aspire to have. Casey brought an element that absolutely made those songs, but I'd credit Brad completely with keeping the album spare and sparse. He'd say, 'I don't think it needs anything more, it doesn't need bass!' – I can still hear him saying it now! – so we were all able to build together, side by side, with very little friction.
"Of all the producers I've worked with, Brad makes more room for my quirks than anyone, rather than trying to normalise them. He takes it, polishes it up, and makes it great. I can't tell you how rare that is… You'll start working with someone as a producer, and someone's always waiting for me to 'break big', and the producers will think 'maybe I'm the guy who's gonna break this artist big' and as soon as that thought enters their brain they try to make me sound prettier, more traditional and I can feel it when it happens. I can literally feel it switch over, and I emotionally check out."
It would be too late to back out at that point, we venture, and she agrees.
"The ball is rolling, half the things are being tracked… there are times when I will fight and there are times where I won't."
This explains, perhaps, why she once again called on Wood to produce her 2021 album Soberish – a record that gave her the freedom to explore multi-layered, texturally rich compositions.
Sonic State
Then as now, Phair's go-to guitar has been a leftfield member of Fender's line-up – the Duo-Sonic. Over the last 30 years though, she's learned to expand her palette of guitar choices – back then she didn't have many other options, and that may have been a good thing.
"For Exile, I was exclusively using the Duo-Sonic," she recalls. "I am so glad that I wasn't overwhelmed with more choices than I already had, because if I'd been more overwhelmed I'd have dropped out and gone and done something else. It was the right people, the right time, the right town, and a blossoming moment for Chicago alternative [music]. Unfortunately, you can't recreate that. You can't get that back. I had nothing to do but be artistic for two years of my life and it was very, very fruitful. I was 25, that's a special age."
56 isn't a bad one either, clearly – 30 years after her debut album, Phair is clearly brimming with a creative confidence that she didn't have three decades ago. She has lost none of the fascination with sound and concept that existed well before Exile was recorded, including her propensity to play around with tunings, which is very evident in the open tunings on Soberish.
"I'd been doing it a really long time," she explains. "I'm pretty sure I was doing it before Exile because I didn't approach the guitar with a traditional point of view. I'd been taught in classical and then folk, but teachers recognised I was creative and not interested in the technical processes. I think that because my hands are small, I don't like straining, so to get an interesting sound.
"I've always done this — I'll write a song, I'll try it on piano, on an acoustic, then with a different tuning, and then I'll try the song out with a different tool. That way, it gets new colours, new vibes. I've always really liked that, I find really cool stuff that way. it works, surprisingly! It's like you keep the essence, but you change the clothes like a Barbie doll."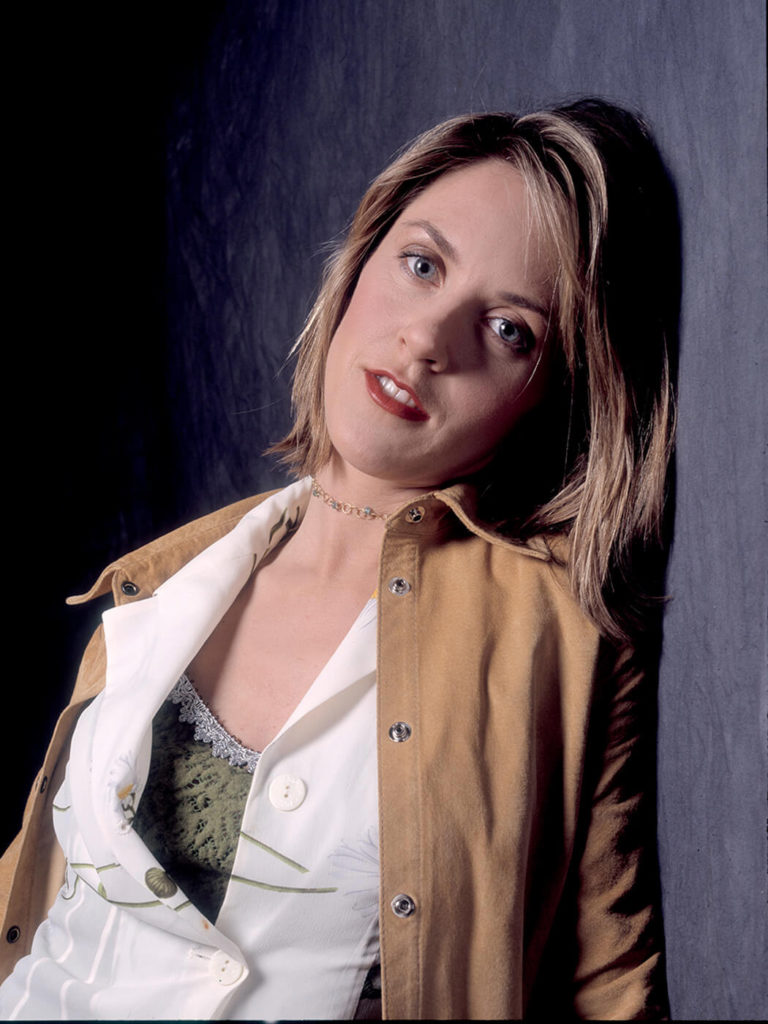 Victory Lap
Kicking off on 7 November in California, Phair is bringing the entire 18-track Exile In Guyville tour to the stage once again. Her signature experimental approach in the studio won't extend to mucking around with the tracklisting though, she confirms.
"It's going to be experimental in staging, but it's going to be the tracklisting as is. If we shorten a song or decide it needs whatever it needs, that could happen, but you'll take the journey. I'm working with [creative director] Kevin Newbury who's a theatre producer and he's helping me stage this in a way that is like a concert with a little bit extra.
"So we go deeper into the story and the arc of the emotional journey we're taking together. After the song cycle is finished, after we play Strange Loop and the encore or whatever, it's going to be completely spontaneous. It could go off the rails! But not during the 18 songs, fingers crossed."
This is being touted as her last Exile In Guyville tour, but surely that doesn't mean that she's done with touring. Her laughing response speaks reassuring volumes.
"No, nooo! For the record itself, the full Exile In Guyville tour, this is the last time that I do the whole record. You can't say that, entirely, but I fully intend this to be my last staging. It's perfect, it's 30 years, it's my way to thank my fans for this ride I've gotten to take."
This is hardly a bowing out though, since Phair is already planning the first of more albums.
"I am going to do another album very much like my old way of making music. Soberish was, to my mind, part of an arc that is heading toward… I know this is dumb, but as I get closer to the age of 65 – I'm thinking of how to land all the things I started.
"I'm planning another record, at least one, and it will be very back to my roots, not a ton of production, even though I'm wont to over-produce. I fully intend to do a spare, sparse album like Exile. I didn't feel ready to do that with Soberish. I wanted to flex new muscles, make sounds people hadn't heard for me before, use arrangements like a tapestry for that album and I was in a fully complex mood for. The next record will be much more indie, more stripped down."
Liz Phair's Exile In Guyville 30th Anniversary Edition is out 20 October.
---
Featured Image: Liz Phair (Photo: Eszter+David)