On March 3, 2021, Liz held her first-ever "livestream" event entitled "Hey Lou, Hey Liz."
While not technically a live stream in the popular sense, "Hey Lou, Hey Liz" was recorded and edited over a long weekend days before it was streamed to virtual ticket holders through Mandolin. The result was a fairly slick and professional series of performances interlaced with Q&A sessions between Phair, Brad Wood, and music journalist Kim Taylor-Bennett.
Phair and Wood performed ten songs in total with short interview segments between each where they would offer additional insight on either the genesis of the song, the recording process, or their experiences working together.
One of the key standouts from the live stream is Phair and Wood's performance of "Crater Lake," one of the deeper cuts from Whip-Smart that rarely is played live.
Fans who purchased tickets to the event were able to upgrade their experience with a VIP package that included the show, two event t-shirts, an 11×17 velvet-flocked poster, and special access to an hour-long Q&A session with Phair after the show.
Hey Lou, Hey Liz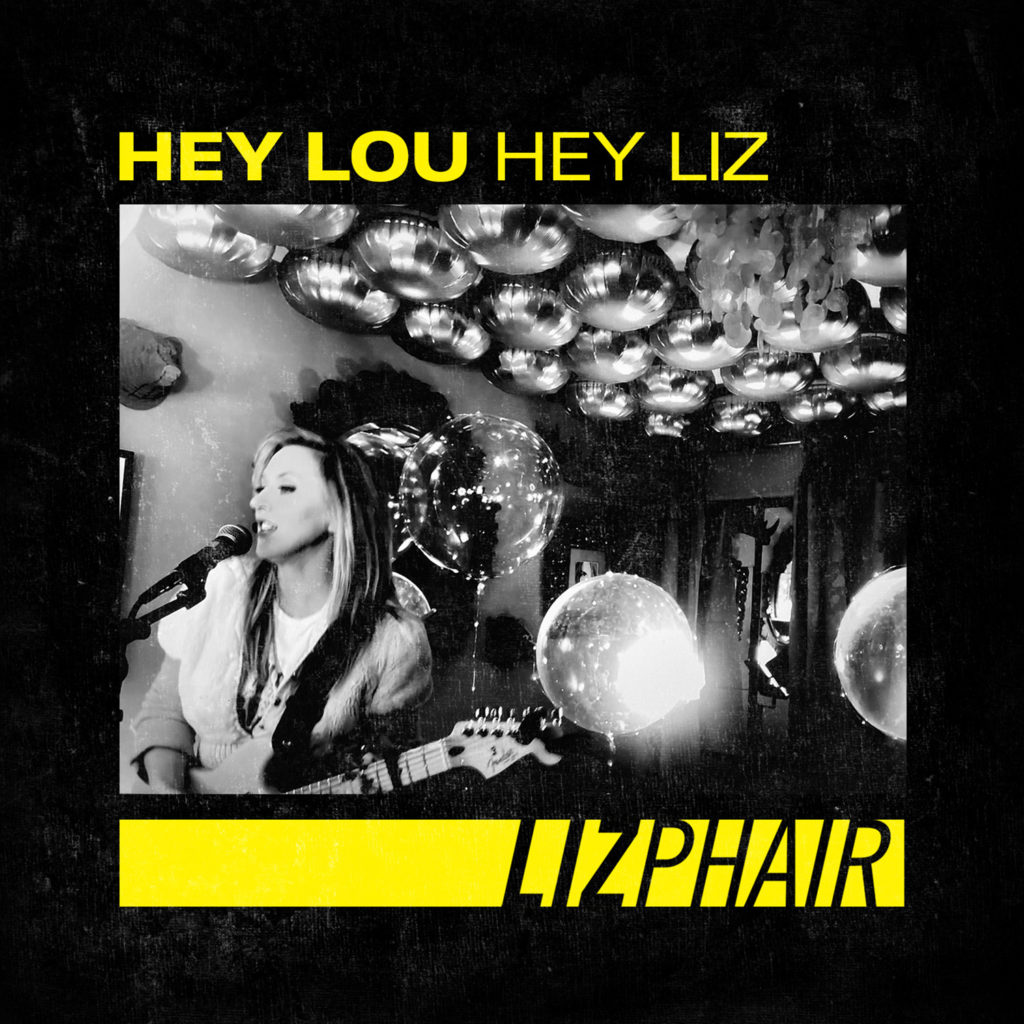 Released: March 3, 2021
Label: None
Format: Digital
Country: US
Availability:
Cover design by Robbie McCown
| No. | Title | Length |
| --- | --- | --- |
| 01. | Intro | 0:30 |
| 02. | Interlude / Interview | 2:04 |
| 03. | Never Said (live) | 3:23 |
| 04. | Interview / Intro to "Mesmerizing" | 1:09 |
| 05. | Mesmerizing (live) | 3:46 |
| 06. | Interview | 0:40 |
| 07. | Interlude | 0:53 |
| 08. | X-Ray Man (live) | 2:13 |
| 09. | Interview / Intro to "Whip-Smart" | 2:41 |
| 10. | Whip-Smart (live) | 4:26 |
| 11. | Interview Intro to "Johnny Feelgood" | 1:37 |
| 12. | Johnny Feelgood (live) | 3:15 |
| 13. | Interview / Intro to "Polyester Bride" | 0:33 |
| 14. | Polyester Bride (live) | 3:56 |
| 15. | Interview / Intro to "Crater Lake" | 0:30 |
| 16. | Interlude | 0:51 |
| 17. | Crater Lake (live) | 2:47 |
| 18. | Interview / Intro to "And He Slayed Her" | 2:32 |
| 19. | And He Slayed Her (live) | 3:26 |
| 20. | Interview / Intro to "Hey Lou" | 0:44 |
| 21. | Interlude | 1:00 |
| 22. | Hey Lou (live) | 2:37 |
| 23. | Interview / Intro to "Good Side" | 1:18 |
| 24. | Good Side (live) | 2:52 |
| 25. | Outro | 2:17 |
Related Releases
---