By Todd Martens
Los Angeles Times, June 26, 2012
Only Hollywood could unite them.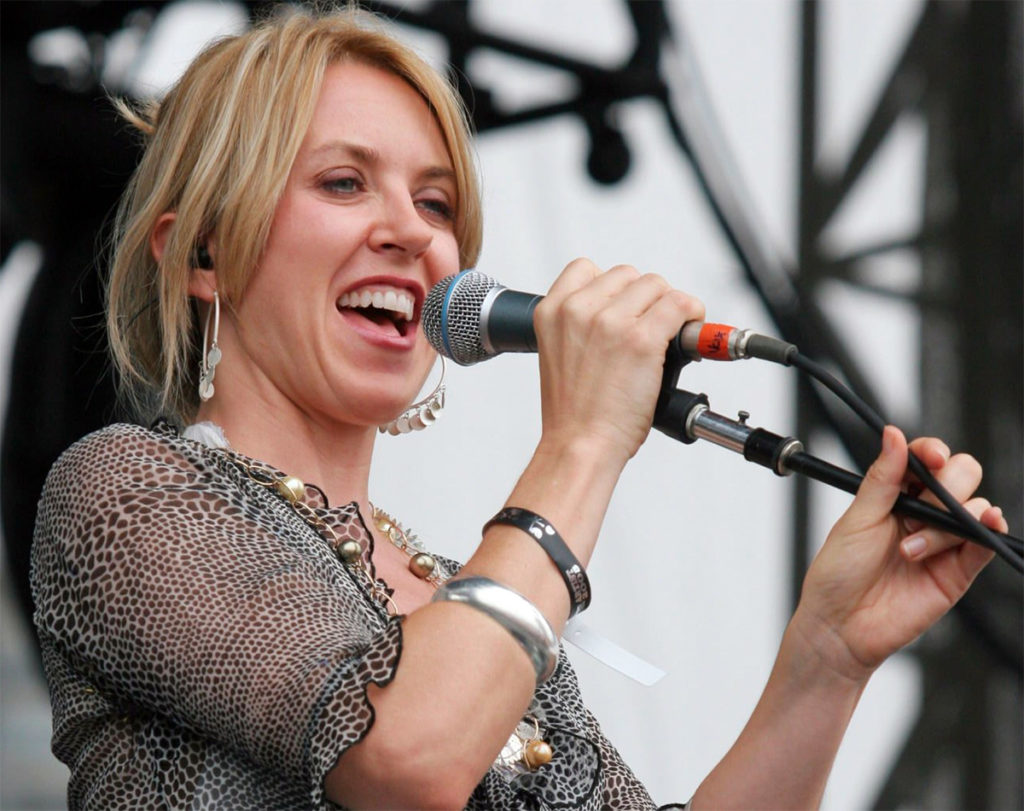 "I was not familiar with her, no," Rahman says of his songwriting partner on the score to "People Like Us," the directing debut from frequent J.J. Abrams collaborator and "Star Trek" screenwriter Alex Kurtzman. "She's in a whole genre of music I've never been in before."
The film's single mom character of Franke (played by Elizabeth Banks) was inspired, in part, but Phair's music. Frankie is vulnerable, yet putting up an independent front, recalling the spirit of Phair's best work. Her casualness and Rahman's studied professionalism unite on the film's closing song, "Dotted Line," which weaves Rahman's rich orchestral score with her acoustic strummed guitar. The song marks important departure for each artist, both in their mid-40s.
The score, the first Rahman composed in his new L.A. home, is a change of pace for the composer, representing his desire to do "a really emotional" American film. Unlike his acclaimed accompaniment to "Slumdog Millionaire," the eel of the music to "People Like Us" is that of a lullaby. Phair, meanwhile, is plotting a comeback, working, she says, on a rock record, and what would be her first proper release since splitting with Capitol after 2005's timid adult-pop effort, "Somebody's Miracle."
"When I listened to her, I tried to listen from Alex's point o view and see how he used her voice," says Rahman via phone. "There's agony and rebelliousness all mixed together in her music. It was a fantastic combination. I was sure we could work together. She's a true spirit."
Months after they co-wrote "Dotted Line," Phair continues to learn about her international songwriting partner. When it's casually mentioned that Rahman's last major U.S. score was to Danny Boyle's 2010 survival film "127 Hours," Phair interrupts the question.
"He did '127 Hours'? That's my favorite movie of that year. Amazing."
Just to make sure: "That's the arm guy, right?" she asks. "Wow. I didn't know that. Brilliant."
Working with him, however, was a little nerve-wracking, says Phair.
"He makes you want to sit up straighter," she says, quickly adding that house guests must remove their shoes when entering the Rahman home.
"He is the opposite of me," Phair continues. "He is a trained, masterful musician. I've had no training. I don't know what a seventh is. I can't tell you about chord progressions. So it was embarrassing or me to stand next to him. He just assumed I knew things. When I got there he just said, "OK, so would you like to go in the vocal room and please try a couple of things?' I just thought this guy is going to start wondering why I'm not a professional musician."
Rahman is more matter-of-fact. "We all have our insecurities, but music unites us," he says. "For me it was the same thing. She's American and popular, and I'm from India. Ideally the song neutralize everything."
Kurtzman's film, which opens in U.S. theaters Friday, takes music seriously. Chris Pine's Sam is the son o a late record executive, and in piecing together his father's estate, he uncovers long-lost records—as well as a sister he never knew he had. Songs in the film range from the beloved, Bob Dylan's "Tangled Up in Blue" and the Clash's "Spanish Bombs," to cult favorites, such as "The Ruling Class," from Jeff Tweedy's side project Loose Fure.
The presence of Phair also underscores the fact that the film's main characters are products of the '90s. Pine's Sam, for instance, chides a kid for stealing music, and also dispenses lessons in tandem with pop music advice. He owes a debt to characters more commonly found in the work of author Nick Hornby, whose "High Fidelity" and "About a Boy" equally celebrated arrested adolescence and pop songs.
"It's gentler than Hornby, but it is exactly like that," Phair ays. "When we tell stories, we tidy it up, but Alex lets things go as long as he can. Nick does the same thing. Those are some flawed characters in 'High Fidelity,' and that's what is uncomfortably true about it."
It also helped make the songwriting process a rather natural one, Phair says. She wrote the lyrics in one night after bringing home pieces of Rahman's score.
"I knew what I was writing about," she says. "I was going to write about commitment, and what it takes to commit when you have not been committed to in your own family. That's your first experience with commitment—loving your parents. If that's all jacked up, then you spend your entire adulthood trying to figure out how to commit. I was crying when I wrote this. Other than parenting, I am a non-committer."
So when she says she intends to tour a new album this fall, maybe expect some delays.