By Stephanie Eckardt
W Magazine, April 29, 2018
---
When Liz Phair burst onto the music scene 25 years ago, it was a surprise—mostly to herself. Sure, Phair, then 25, had expected her song-by-song response to the Rolling Stones' 1972 album Exile on Main St. to cause something of a stir in Chicago's teeny indie scene, but when Matador Records released her debut studio album, Exile in Guyville, in 1993, it practically exploded; no one, it seemed, had ever seen or heard anything like a girl from suburban Chicago with an electric guitar who sang explicitly about her sex drive and self-confidence with no hint of pretenses or pleasantries—and dared to casually package it all not in the noise of riot grrl, but as if it were any old indie-pop. Suddenly, Phair wasn't just letting her friends in on the secret that she played music; she was also given the opportunity to officially and unabashedly take on the male-dominated rock establishment she'd so vehemently criticized. (At least, after tackling her stage fright.)
Now, a quarter of a century later, Matador is rereleasing the album, which admittedly has been done for several anniversaries before. This time, though, the limited-edition seven-LP and three-CD box sets are accompanied by the audio from the three cassette tapes Phair put out under the name Girly-Sound in 1991, which led to her record deal. But most importantly, as Phair—who's now 51, with a two-book deal with Random House and a new album on the way—pointed out on a recent afternoon, it's also coming at a time that's essentially Guyville's biggest manifestation yet. Speaking from her home in L.A. before embarking on her already sold-out tour for the rerelease across the U.S., she shared her thoughts on "Trumpocracy" and sexual harassment in the music industry; her thoughts on "Why Can't I?" and those strange Dragon Tale rumors; and her personal Bechdel test of sorts when it comes to period dramas, in her culture diet, here.
What's it been like to revisit these songs once again, 25 years later? Well, having the Girly-Sound material be a part of it this time is really interesting to me. I had this idea at Oberlin that people don't really listen to a woman's voice—that if it's high and pitched in a soft tone, you could probably be saying anything, and they'd be like, Uh huh, uh huh, uh huh. It was like a game: How many shocking things can I say in this little tiny girl voice? I always associate it with Guyville, because so many of the songs came from that material, and it's the nice to see them packaged together. You can see where it all started, and it's the first time the complete story is sort of being told.
For those whose memory has lapsed in the years since, can you define Guyville, and tell me when you feel like you escaped it—if you did? If you really want to know the etymology, the term comes from the band Urge Overkill, but to me, it was the way that the alternative music scene was supposedly different from and more enlightened than the mainstream, and yet it just felt like the same old guy-dominated bullshit, but in a different flavor—like, women were the girlfriends of bands. I was mocking the way that men ran the place and acted like they were alternative, but for women, it was like the same old story—just this time, with Doc Martens and chains. And did I ever escape it? Well, hell no! Trumpocracy is Guyville. We're just scaling, bigger or smaller. We are living in the biggest manifestation of Guyville. Well, I shouldn't say that, because I can imagine worse, but it isn't great.
When in your career did you feel like you weren't being treated as the girlfriend anymore, and actually taken seriously as a main act? Pretty instantaneously. The minute Guyville came out, it was a real shock to the people that knew me; very few people knew I even played music. Other than the people Brad [Wood, Guyville's coproducer] was talking to, it just came out of the blue. And it wasn't pleasant for me, because they looked at me with distrust, because they didn't know how to square the two. But I've never known how to square my two sides, either. There's a traditional side of me—a dumb blonde—and then there's a completely radical side of me—a very cerebral intellectual—and I've never been able to square it. So I'm not surprised that I've been polarizing—that's like a part of my personality. I balance those sides, but they don't integrate.
Is that part of what led you to having stage fright initially—not anticipating these songs would reach such a wide audience? Yeah, I had zero experience onstage. You can imagine if suddenly you got up to do something you had no experience with, and there was a large audience watching you—you'd be scared, too. It was a realistic reaction to the position I put myself in. I didn't think anyone but a few people would listen to it, and I was always shy when I was little, so that reaction was natural to me.
How did you get over it? Just with experience. But I still lose sleep for at least two weeks, maybe three, before I perform. I can guarantee the minute it turns May, I will stop sleeping. There's just this thing that sticks in my mind, like, How can this possibly work? They're actually paying money to come see this, and I'm a fraud. All this self talk, but then you get up onstage and you're like, no, this is awesome, this is amazing, I'm totally happy and completely fine, and I've done this a million times. It's just a process.
It seems like lines from the songs on the album, like "I want to be your blowjob queen" in "Flower," sort of plagued you as soon as they reached a wider audience; you kept finding that the photo shoots you'd do would be very sexualized and even expected to be nude, for example. When you realized the way people would react to them, did you ever regret writing such explicit lines? I don't know that I experienced regret as much as just…I mean, I guess it is regret. I wouldn't take it off, because I wanted to make a strong statement, and I knew it was a statement—it was from that sort of Girly-Sound idea that you can be like dee-dee-dee-dee to check if they're listening. I wanted my sexuality to be agency, rather than objectified. I wanted to be the person that had the lust, just like men do, and not just be this sort of temptress or whatever capitalism thinks is awesome to do with women's sexuality. And the only way I knew how to break down the wall was just to hit it with a sledge hammer. But my god, a couple of days before that record came out, I was at my parents' house, and I just got cold sweat thinking, What have I done? And yes, it did dog me—it dogged me for so long. I thought, there's a level of accomplishment on this record in terms of songwriting, and that is all they picked up from it? I didn't understand the press back then.
When did the public reaction shift, to realizing it was about you having agency? Well, women got it immediately. None of the guys in the sort of indie rock world I knew of were equipped to pick up on the correct context and concept, and over time, enough of the women came out saying, "You don't understand, these are our thoughts." They felt personally protective of it because that was them. It was really the sheer amount of female fans who were saying to see it that way.
Right, and nowadays they're also speaking up together with #MeToo—even though the discussion of men's abuse of power and sexually predatory behavior towards women has been mostly about Hollywood, rather than the music industry. I think it's more like celebrities are our loudest voices and prettiest packages. I don't perceive it as their day in the sun. I think women have always pushed back in that in music, and I think there's egregious abuses that go on in the music industry. Hopefully not as much anymore.
You mentioned that the founder of Spin took you as his date to a baseball game shortly after Guyville came out in an interview with Spin in 2015. It was meant in a way romantic way, correct? Yes, but I didn't know that it was. And then I felt like the flavor of the month. I felt like he took arm candy with him wherever he went, and I was arm candy. It was such a shocking experience because suddenly everywhere I went, everyone sort of bowed and I was like, this is weird. Then I realized, wait a minute, everyone was behaving that way because I was sort of his date. [Laughs.] And I was certainly not the first, nor the last.
Did you feel like you could speak up about that type of behavior at the time? Not as much as I wanted to. Though nothing bad happened to me on that date—I wasn't attacked or assaulted in any way.
Were there enough women in the scene then that you could at least talk to each other about it? No, I didn't feel like I had women around me. I didn't. I had my girlfriends who weren't in the business, but I didn't have anyone who was my friend and in the position to see these things. I could have told my friends, but no, women were thin on the ground in the music scene. And now, I don't know that Chicago's scene has changed, but I know that everywhere I look, there are far more female musicians making music and performing, so it feels different to me. But then again I moved to California, so I don't know. I would hope it has, goddamn.
Did it take a long time for you to even play a show with another woman, then? I don't remember, but I do remember that Lilith Fair [the 1997–99 music festival, which was made up of all women or woman-fronted bands] was like heaven. Everyone backstage was awesome, everything ran perfectly smoothly, and women were everywhere. It really started the second phase of my career, because I was like, Wait, you can do this? Work can be like this? It gave me so much enthusiasm for continuing on. I might not have continued on without Lilith. I learned that life didn't have to be the way it was. It was a very clear and powerful and last vision of a different world—not just in the music business, but in the whole world.
Do you think that there's more of that different world today? I see threads of it coming through now, and it's the world I want to live in. You're there because you're a musician, and that's normal. But that whole predatory thing has gone on constantly, and it still does. If I had a dollar for [every time] a man sort of bait-and-switched a business opportunity…Every time I hear about an opportunity, I always question, Is this actually an opportunity, or do you just want to go to dinner and talk about it? That is just so common. Men will try to backdoor that shit all day long. They've been doing it forever, and they're still doing it. I'm sure women do it to men, too—they want to interview the cute guy or whatever. Still, the motives might be the same, but a woman is probably going to giggle—she's probably not going to tackle that guy. Men had a way, and still do have a way, of trying to push things into being something more.
I would just hope that it's a game of numbers now. I don't expect it to turn around in my lifetime; as we've seen with the climate now, it can reverse. So all I can think to do is that we just reach out to each other and keep going. You know, it's not like I love every woman. It's not like every woman is my best friend. There are some real bitches out there, right? It's not that. It's essentially three things: equal opportunity, a safe workplace, and equal pay. That's it! Done. I might not even like you. You know what I mean? I don't like all women.
On a lighter note about the industry today, you just made an Instagram account. What pushed you to finally join, and what have you thought of it so far? [Laughs.] This is my official Instagram that my management just started. I'm looking at it as a place to put pictures on tour. I've had a private Instagram I just do with my friends, but not for too long—I'm a bad poster. I'm too much 20th century. They have to take what I do on Twitter and spread it around. I just want one portal. That's it. My 20th-century brain can only do one.
What are some of your favorite accounts to follow? Eughhh, I don't have favorites. I'm an omnivore—I truly, truly am. I'm a favorite-ing monster. Whoever pops up that I fall in love with that day, I favorite everything. I enjoy going back and knowing where I can find someone, like if I see a cool artist I'll favorite it and then I'll go back later and investigate it more. It's like Pinterest. I use Twitter as if it's all those things.
Speaking of having a 20th-century brain, I love that you're releasing tapes as part of this reissue. I'm actually recording my record with Ryan Adams on analog, so I'm actually using like, tape tape. It's cool and scary, because you just have to get the live performance—you can't just go back and overdub everything. It's fun to be on magnetic strip tape and cut it with a little razor blade and tape it together when you want to edit. But I'm excited for the box set cassettes with this, because they look really authentic. Matador made a wonderful effort to be true to the originals. I used to use these little stick-on letters, like A and B, and they even put those on the cassettes. It's so cute and so real—like, these are my old cassettes brought back to life. It feels like my past is in a museum.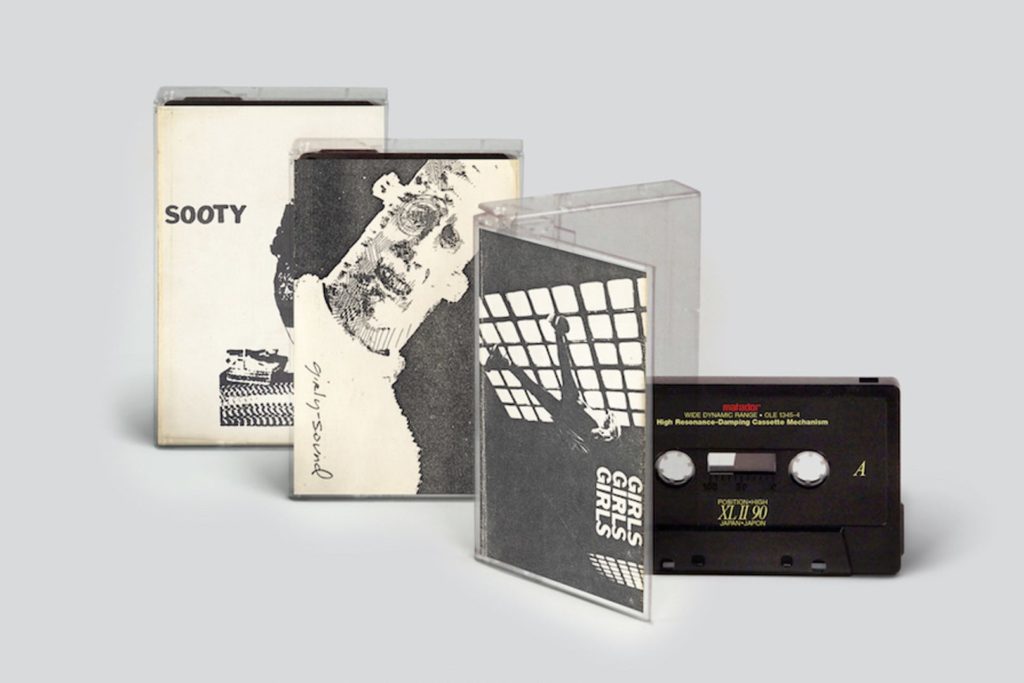 Last thing about social media, since I saw you mentioned this once on Twitter. On Wikipedia, it says that the same year that you toured with Alanis Morissette, on her 1999 Junkie Tour, you performed the [PBS show] Dragon Tales theme song. It seemed like you were disputing it on Twitter, but can you set the record straight? I have no memory—no, I think that's completely not true. I mean, did I actually do that? Because I have no memory of doing that. I can't imagine that I did. I'm 99.99 percent sure that's not true.
[Laughs.] So it's as much of a mystery to you. It's such a fun little shitty thing that someone would write on Wikipedia. Like, if you're going to have a platform that can be changed by users, I think it's brilliant to put in ridiculous lies. I like that.
Same—thanks for clearing that up. Getting back to the culture questions, what's the first thing you read in the morning? I immediately go to Twitter. I check the Daily Mail, which I really shouldn't. I regret it and have a shame spiral every single time. I try to stay on the U.K. page, which is, like, marginally better, but it's still awful that I check that. Then I immediately go to CNN. I'm very politically alert at the moment. I mostly get my news on Twitter. If I'm in a news mood and I want to eat at the same time, I actually watch MSNBC on a television. I'll flip between CNN, MSNBC, and occasionally Fox just to see what batshit crazy shit they're saying. I try to keep abreast of that as well.
Is there any other TV you've been into recently? I tried to watch the new Howard's End thing on Masterpiece. I'm a big fan of dress movies, and I have a very strict rule code for what makes a dress movie versus a chick flick. There has to be sociopolitical undertones, and everything has to have some sort of social justice element to it. Men have to behave as men—they can't be fake characters. They have to act and react the way a real man would. And then there has to be an obsessively long overhead shot of a table setting, going down the table. If those three things are present, you have a dress movie—like a period drama. I'm really into that. But I'm out of material. I can't find anymore period dramas that qualify. I've seen everything that's ever been made that was any good. Sometimes I scour the internet looking for those English, Edwardian, or Victorian… [Laughs.] So the new Howard's End is what I'm now checking out. The other thing I just started watching again is the Real Housewives of New York City, but I'm very upset about the new makeup artists. I don't understand the chalky foundation and the strong eye and lip. I don't know if they're trying to go for a '90s thing, but it's upsetting to me.
Speaking of which, have you been noticing all the '90s nostalgia in recently? Oh yeah. I'm all about the '90s revival—it's kind of awesome. But seeing the '90s makeup on the Real Housewives cast, with their interstitial commentary, really freaked me out. I got very upset. It's the right idea on the wrong cast.
What about movies? What's the last one that you saw? Shit, I should have prepared for this. I would say Call Me by Your Name. I really liked that. I really liked how much emotion was portrayed without dialogue—that excited me enormously.
What books are on your bedside table right now? I've got the lives of the Mitford sisters, called the The Six; John Hodgman's Vacationland; [The Band's] Robbie Robertson's memoir, Testimony…I read them all simultaneously.
What's the last thing that you googled? Do you really want me to look in my history? Hang on… oh God. Pregnant woman, 29, diagnosed with terminal cancer… Urban Decay makeup '90s aesthetic… French translation of "run"… the three fastest-growing foods… what else? Get Sucked into French with 9 Captivating Music Videos! I have no idea. I looked into Julianna Hatfield's new record covering Olivia Newton-John this morning. That was fun.
What's the last song you had on repeat? I'm really into Aldous Harding. I just discovered her, like, two days ago. She's from New Zealand and has this really weird, interesting voice that she uses in an unusual way, and it's very raw and very emotionally vulnerable, but intense.
How do you normally discover new music? On Twitter. I've also been into Rae Morris. Who else is new? I'm into Soccer Mommy. Cardi B, a little bit.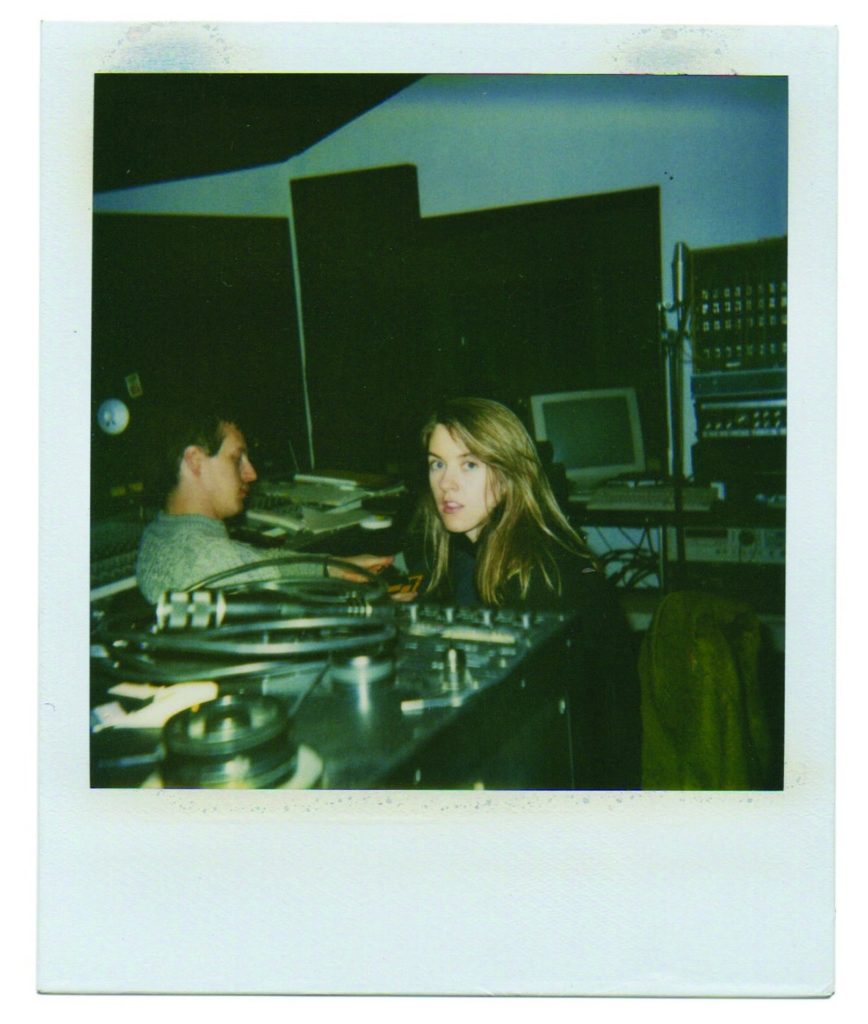 Only a little bit? I just don't have time to go that deep. I'm running three projects at the same time, so I do what I can, but I don't have the time. If I'm listening to music, I'm probably relearning all my Girly-Sound songs.
Have you had time to go to any concerts lately? I haven't gone to one in a while, but if I do go, I usually go to my friends' concerts. I'm short, and if I can't see, it's not fun. If I'm not backstage, it's just not fun. I don't want to go stand there and look at someone's back and hope to be able to see and stand in my high heels the whole time. You've gotta remember that while everybody else is going to concerts, I'm seeing all these people in the studio. I get to go drop by and hear what everyone's doing. I was just there when Dave Matthews was picking his 12 tracks, and that's kind of cool to watch that go down. I'm less of a consumer and more of a creator, and my fandom comes from watching other people create their records and work on their music.
Going back to your records, "Why Can't I?" is one of your most famous songs now, but the 2003 record it was on, which you were pretty much forced to write with a pop production company, was not well received at the time—to the point that you wrote a letter to the editor of the New York Times, after their rather vicious review, titled "Liz Phair's Exile in Avril-ville." How do you feel about that song now? I love it, because a lot of that pop material was co-writes, so it gives me almost an athletic satisfaction to sing them. They're very fun to sing, and they feel really good to sing. I don't naturally write that way, and when I co-write with people, I become more of a performer than I am an author. In a set, it's a great relief to get into the pop range in my vocals and do some of that acrobatic stuff. It's like, Oh, good, we're going to take that out for a spin. But the shows this June will just be Girly-Sound, and a few other elements. They're like little jewels, these concerts—like tiny little things for superfans to go back in a time machine and remember and take stock of how far we've come and remember these funny, quirky, unselfconscious juvenilia that people have had around for so long, but haven't heard me play.
Last thing: What's the last thing you do before you go to bed? I eat frozen bananas. I blend them up and turn them into ice cream. I'm not vegan, but I'm heavily fruit and vegetables. I usually write my book late at night until I actually fall asleep—which is when I'm sitting there, writing, with my bowl of frozen bananas.
---
Featured Image: Liz Phair in 2018 (Photo: Elizabeth Weinberg)