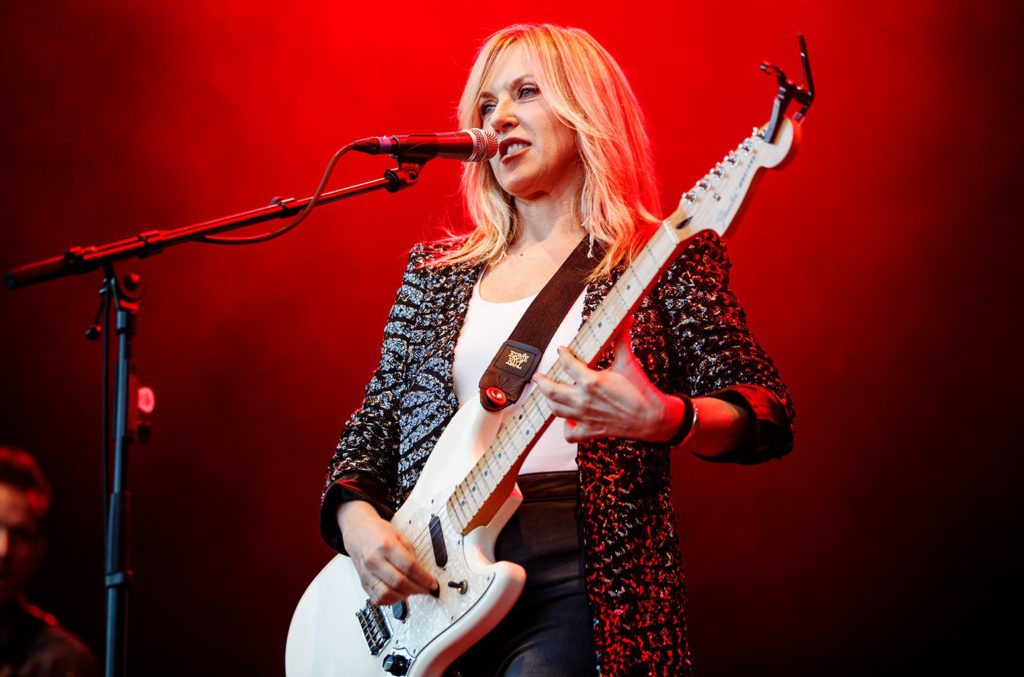 Liz Phair is back with her first new song in two years, "Hey Lou."
Produced by longtime collaborator Brad Wood, "Hey Lou" is a playful nod to the late Velvet Underground frontman Lou Reed and his union with the experimental music hero Laurie Anderson.
It was truly a romance for the ages, notes Phair. "Have you ever wondered what love looks like for your favorite celebrity couple behind closed doors?," she says of the song. "'Hey Lou' imagines a day in the life of two music legends, whose union was an inspiration for rock bands and a source of curiosity for die hard romantics."
"Hey Lou" dropped at midnight and is accompanied with a fun, Toben Seymour-music video featuring music's quirkiest pair and a cameo from Andy Warhol, all rendered as puppets.
It's the Chicago-based singer and songwriter's first release since 2019's "Good Side."
There's more to come. Phair is all set to release her first album of new material in a decade, entitled Soberish, following a deal struck with U.K. Chrysalis Records.
Due out at an unspecified date in 2021, Soberish will be supported this summer when Phair hits the road for her rescheduled North American tour with Alanis Morissette and Garbage, kicking off June 11 at the Hollywood Bowl in Los Angeles.
Before that, she'll perform her first ever live stream called "Hey Lou Hey Liz," on March 3.
Watch the clip for "Hey Lou" below.
---
By Lars Brandle
Billboard, February 2, 2021